Mitigate Risks and Gain Control of Your Data
Improve Your Security Posture in Microsoft 365 with Virtru Data-Centric Protection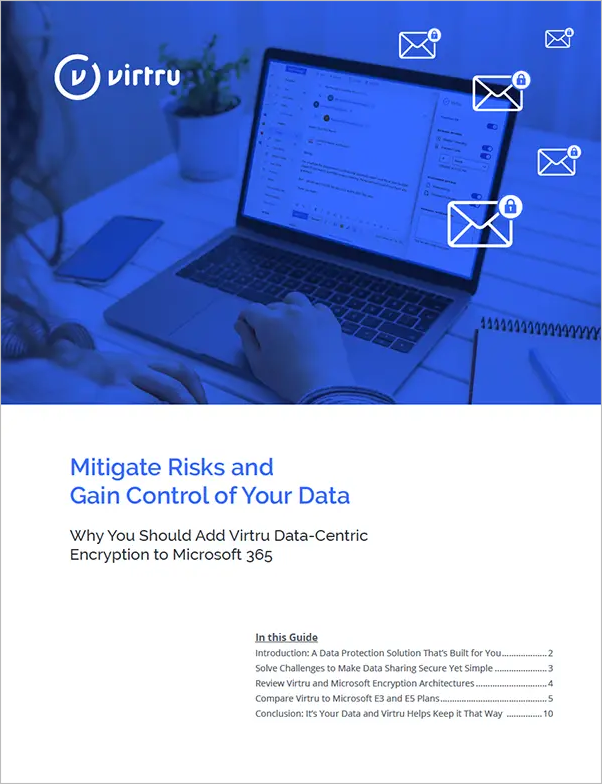 The Microsoft ecosystem is complex, and IT leaders need comprehensive data protection that spans different types of devices, platforms, and data-sharing scenarios. These digital workflows require trusted data encryption and specific access control capabilities as privacy needs can change at any moment. When it comes to Outlook, there are numerous email security providers, including Microsoft's own Enterprise plans, to choose from.
Finding a Complete Solution for Microsoft Outlook
Gain insights on how to maintain control and visibility of your data throughout its lifecycle, preserve privacy, and mitigate risk. With a side-by-side comparison of the Microsoft Enterprise plans and Virtru's Outlook encryption, you can easily identify what will deliver the most effective results – from security requirements to functionality to ease of use, for your organization.
What You'll Learn:
What benefits does Virtru bring to your organization?
Key features of Virtru for Outlook
How layering in Virtru helps meet Zero Trust mandates and regulatory compliance requirement